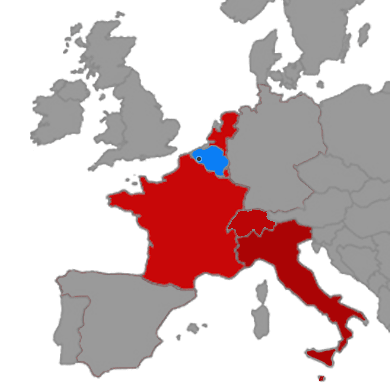 E
dito
Transports Reheul Warcoing
Our family business is specialized in goods transportation, both packaged and in bulk. General or dangerous goods, total or partial transportation, Europe is our field of action. Please feel free to contact us for any further information. We are at your service.


50 tractor units
35 tautliner tractor-trailers 90m³
2 flatbed semi-trailers
20 dump trucks
10 dry bulk tankers
3 container trucks
2 high-volume jumbo trailers (120 m³)
We mainly work
to and from France and Italy.

We also work
all across Belgium and in
many European countries.